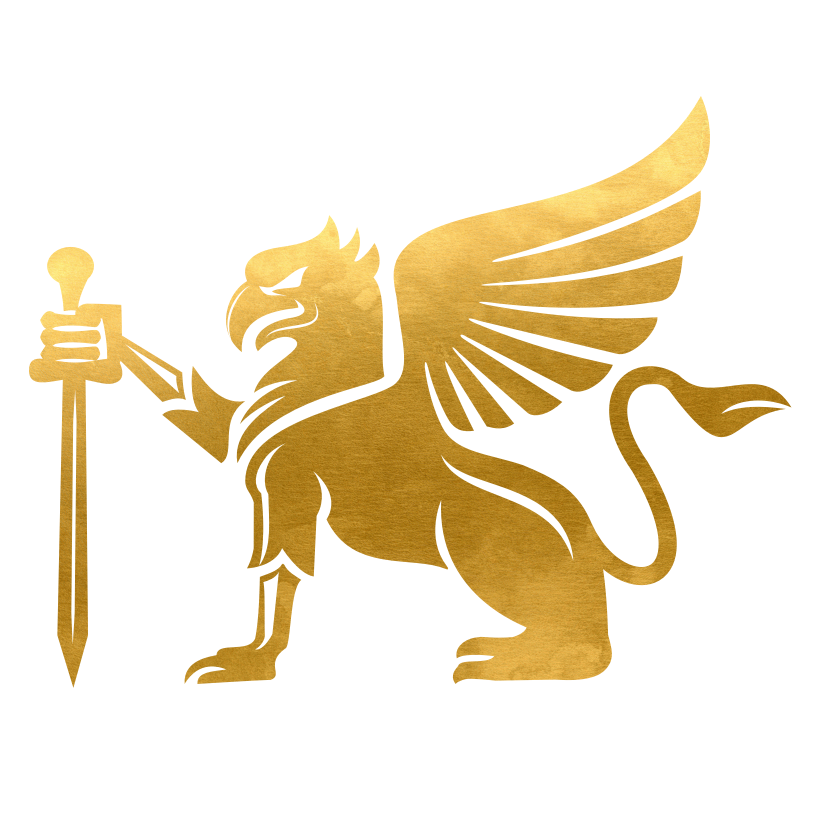 embodied
prosperity
alchemy
a 12 week inner-alchemy & leadership program
to embody freedom, purpose, & abundance
in life and business as an entrepreneur
Are you called to pioneer a path in conscious business for the sake of greater time, location, & creative freedom while producing generous income & living your potential?
don't miss the magnificence of who you really are
The challenges of initiating a creative venture and being true to not letting results carry us away from the essential happiness/fulfillment in life are genuine concerns in an era of hustle culture, overwhelm, and burnout.
True prosperity is living a simple life; greater fulfillment is available to us.
Yet, there are 1 million + annual suicide attempts in the U.S. (according to SAVE). Why? This may be a shocking statistic, but it points to the underlying cost of not living our potential (the cost of personal health, wealth, vitality, and well-being).
Neglecting our essential selves can result in malaise, discontent, and ennui (a feeling of listlessness and dissatisfaction arising from a lack of occupation or excitement).
Personal energetic and soul alignment is not only important in life and business; commitment to authentic, empowered creativity/[author]ship is vital for your health and well-being.
In our most empowered choices linked with the true/essential self, we can thrive and simply be the living embodiment of the ever-infinite unknowable magic that is life itself unobstructed, liberated, and available for harvesting true prosperity.

Embody prosperity through inner alchemy/mastery & sovereign authority in life, brand & business
If a dissociation from the essential [self] creates emptiness (fulfilling an image of who we should be, do, and have), it's opposite, what counteracting process creates fulfillment?
One word: Alchemy: Mining the diamonds of our shadows and wounds that allows a greater embodiment of abundance as our birthright. In other words, alchemy is alignment with all parts of our self with all parts of creation, and this can be not only empowering but blissful.
…embodying our true nature and "unique geometry" (soul blueprint and unique energy signatures).
Why? Alignment to our true nature, to realize our true potential, to generate synchronicity (embodied spirit in partnership with higher consciousness), and to express our genetic makeup, reason for incarnating, and our uniqueness.
Ultimately, alchemy allows us to author a mythic story for our lives, to create meaning, to link the spiritual with material. You can build a brand authority through a high-value offer and lean-startup business model AND embody an empowered authorship for the life you truly desire.
In 12 weeks, explore your morphogenetic soul blueprint in depth, align with success in leadership, and empower your life from the inside out…all while learning powerful frameworks to accelerate your business growth and materialize your dreams into reality.
what participants are saying...
Embodied Prosperity Alchemy is a truly unique program that stands out from other options by seamlessly combining multiple spiritual modalities into a comprehensive business course. This fusion of spiritual wisdom and practical business strategies is something you won't find elsewhere. What sets this program apart even more is the guidance and expertise provided by Kinan. His unique blend of expertise, calm demeanor, and a touch of nerdy charm sets him apart as an outstanding guide on this transformative journey.
What makes Kinan truly exceptional is his healing abilities. He possesses a unique talent for facilitating inner transformation and helping individuals break free from their limitations. His calm presence creates a safe space for exploration and healing, allowing you to dive deep into your subconscious and unearth the blocks that may be hindering your prosperity. Kinan's healing approach is gentle yet profound, and his insights and guidance will help you release stagnant energy, align with your true purpose, and unlock your full potential.
For anyone considering this program and the Prosperity Alchemy Program, I wholeheartedly recommend it. This program offers a spiritual deep dive that goes beyond surface-level teachings. It's not just about learning business skills; it's about transforming your inner landscape to remove blocks that hinder the prosperity of your business.
Before I started with this program, my life lacked the conscious awareness of how I was manifesting my reality. I was unaware of the deep-rooted blocks and limiting beliefs that were holding me back from experiencing true abundance. However, since I've experienced the program, my life has transformed in profound ways. I am now more aware of my own manifestation abilities and have gained a clear understanding of the best ways to leverage them for my business success.
Embodied Prosperity Alchemy is the most dynamic, intimate and inspired program that will ignite you on levels you didn't even know existed. When I started working with Kinan I was transitioning from two decades of nursing in to building out my own healing and wellness practice, seeking guidance in areas that felt scary and unfamiliar to me. Now I have the confidence and tools that I gained through his offerings that really brought me to a place of alignment. If you are ready for a truly profound unleashing of your potential and a deeper awareness of your true self, embrace this synergistic gift and your own genius and say YES!
Before taking Embodied Prosperity Alchemy, I was lost. I was transitioning from a federal government job and not living authentically. I wanted to help others, but in reality, I needed help myself. The program helped me stay focused and hone what was important: finding my soul's identity. I consider myself a forever student who thrives in helping others find their own identity AND nourish souls to radiance.
I am a totally different person. Kinan helped me understand why I am the way I am and I have given myself permission to unapologetically embrace my uniqueness. I learned about Human Design, Gene Keys and so, so much more. I feel alive for the first time...ever! Kinan's way of teaching is so unique. He truly cares and makes you feel like you are the only one that matters. The way he asks questions helps you unravel the driving limiting belief. It is still mind blowing to think of how many breakthroughs I had throughout the course. This program is transformative! You have to be ready, if you are not ready to change your life, this is not for you!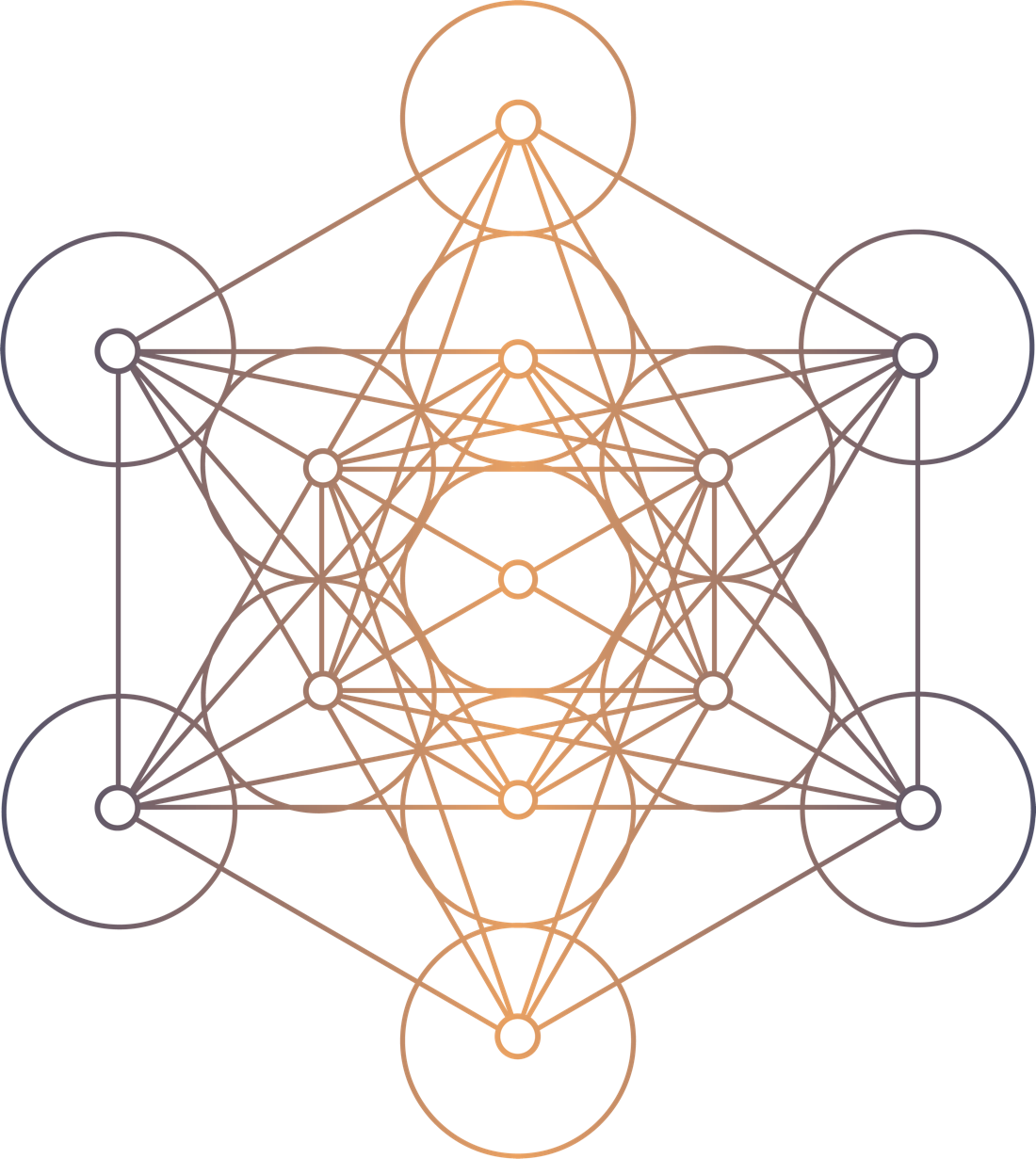 "Your visions will become clear only When you can look into your own heart. Who looks outside, dreams; who looks Inside, awakens."
- C.G. Jung
Align with your soul's nature so that you can thrive and live your most fulfilling life
This program is designed for the synergistic alchemy of integrating sense and spirit, mind-body and soul while speeding up your path to success in your creative venture or business.
Accelerate the process of an embodied spirit in partnership with Source/Creator/Universal Mind so the nobility of your spirit can pervade your entire life, making you stable, confident, unshakeable, "unfuckwithable" and radiantly magnetic to attract your deepest desires.
Receive crystal clear alignment with your unique geometry or embodied alchemy blueprint (through intuitive guidance, The Gene Keys, Human Design, and Evolutionary Astrology) to:
 …all while growing your business with proven strategies without over-complicated technology to $10,000/month and beyond. 

We are each highly differentiated beings. At the core of your inner alchemy process is a process of genuinely rooting into a greater capacity for self-love and personal intimacy of your sacred power in your individuation process.
Book a free consultation or apply for a spot in Embodied Prosperity Alchemy (spots are limited).
Envision  and embody the life you want to create, commit to the path of getting there, and always remember your power as a conscious creator who has choice.
Receive trusted guidance alongside a system for clarifying your vision, building your business, & scaling your brand. Partner with universal & timeless principles of nature. Align to your life's sacred design & transform at the atomic level alongside proven business strategies for scaling your business to 6-figures.
What this program includes...
build your brand with authority, amplify your genius, & scale your business in your bliss
Spiritual integration meets comprehensive business development & innovation
Welcome to your life as an entrepreneur/creative/visionary.
Choosing, committing, and growing a business may be one of the hardest yet most rewarding activities of your life. The biggest challenge is perhaps going at it alone. Success can be found alone, but it can come with more stress and take longer.
Taking the time to receive proven frameworks, strategies, and principles to live by on your journey is invaluable…and truly accelerates your results.
Entrepreneurship =  spiritual training (a spiritual dojo) where the success in your business reflects the virtues cultivated within yourself (fairness, trust, respect, integrity, and transparency) and the genuine practical skills you develop in your business (heart-led sales, organic marketing, embodied communication, frame-control, state-control, authentic prospecting, offer clarity & conversion, self-amusement, business KPIs, and personal mindset/energy mastery, among many others.
Tap into your sacred power. Embody your value and future vision. Grow your business / creative venture.
Prosperity = healthy balance between abundance and simplicity.
An old paradigm of hierarchical- and profit-driven business growth reflects an indifferent dominance, where a new paradigm of synarchial- and relationship-driven business growth reflects designing lifestyle, business, and culture based on higher evolutionary patterns emerging. 
Embodied Prosperity Alchemy was birthed and evolved around and exploration of core values within the human experience (synergy, versatility, mastery, and communion) and reflects conscious wealth stewardship within conscious business frameworks and a synarchy emerging within human socio-economic systems.
You're mission is meant for you. The source of your greatest leadership, creativity, and innovation is within you. The path to living a truly authentic life is to know yourself and know what's really important to you.
Uncover each of these threads within your life so you can weave an outer life tapestry from the inner workings of your heart and soul.
Know yourself, be yourself, love yourself.
Kinan provides a thorough and well-documented program to build from. His attention to my individual needs throughputs helped me take advantage and integrate the teachings. I've manifested more attention from love partners and renewed self-confidence.
I joined Embodied Prosperity Alchemy because I needed help with better flow, structure, and support in my business, and Kinan's program provided all of these. I wanted a program that bridged my gifts and strengths with the tools and strategies that result in an increase in business. I'm so glad I joined! I encourage anyone on the fence to not hesitate, it's so worth it.
Kinan is a master at bridging spirituality and prosperity in a way that's accessible to any entrepreneur and truly moves the needle in accomplishing real results and attracting more clients. If you're on the fence, don't hesitate this will be worth it. I've been able to manifest deep insights and awareness around my specific, spiritual strengths and gifts that speak and work directly with my ideal clients.
Thanks to Kinan's tools and support, I've launched and filled a 90-day group program - for the first time ever! What I enjoy the most is Kinan's very grounded, direct yet nurturing presence. He's obviously very deeply committed to seeing every member succeed and go above and beyond the promises he's made.
Kinan's program gave me the insight, tools, and support to keep going, even when things got hard and I wanted to give up. I'm so grateful I made the decision to say yes to myself and my business and would encourage anyone on the fence to do the same. Thank you Kinan!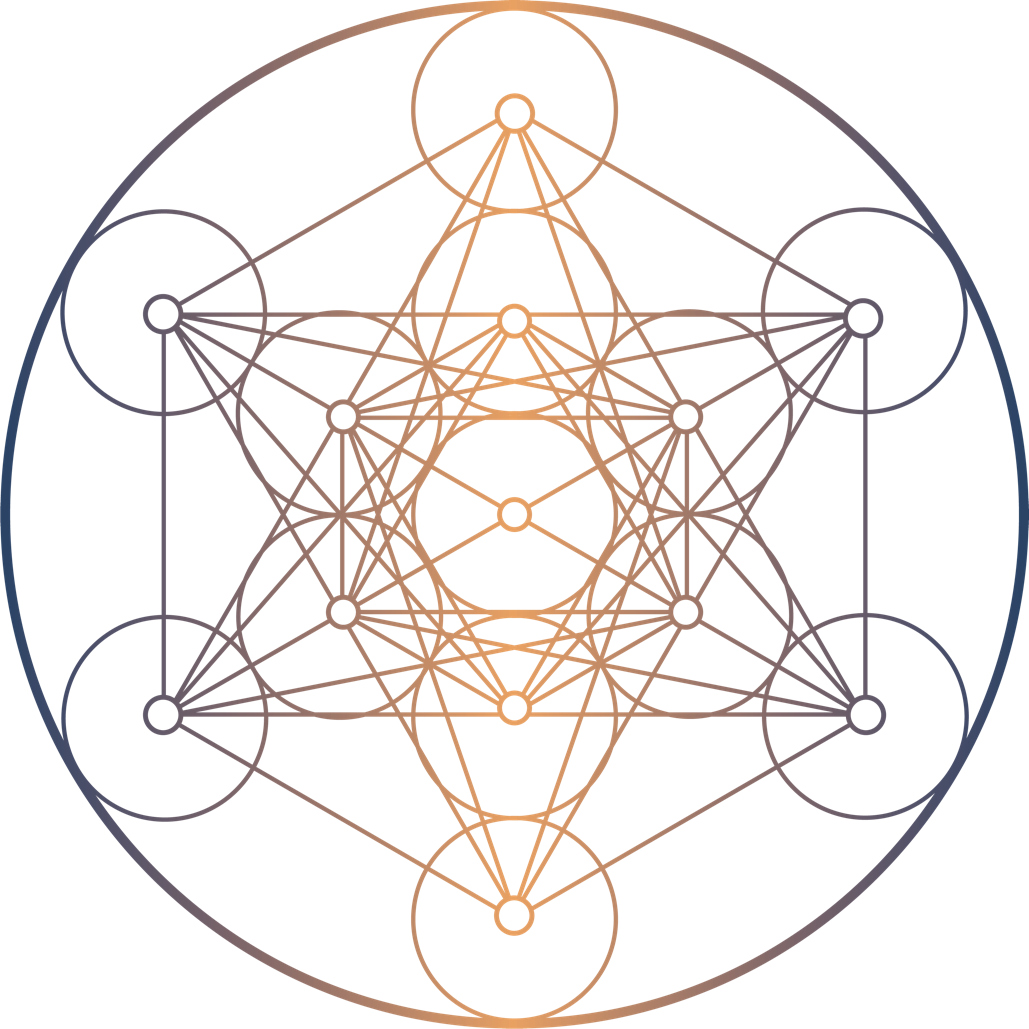 Health/wealth, vitality, dharma, & FULFILLMENT
The path to living a truly authentic life is to know yourself and know what's really important to you. The challenge you may face, however, is that you're not always aware that you're trying to be somebody that you're not. 
You may find that at the end of each day you feel frustrated, possibly even labeling yourself a failure because you're not seeing the progress and achieving the goals you say are important to you. We know that it's easy to get caught up in the ideas of what you think you're supposed to be, or what you hoped you'd be, and in the process miss the magnificence of who you really are.
Do you let your business dictate your life or are you ready to design your business around your most desired lifestyle and unique chosen life authorship congruent with your soul blueprint?
The challenges of initiating a creative venture and being true to not letting results carry us away from the essential happiness/fulfillment in life are genuine concerns in an expiring era of hustle culture, overwhelm, and burnout. 
True prosperity is living a simple life…to not just work smarter, but play harder!
…And living simply doesn't mean a sacrifice to greater abundance on the inner plane (true freedom) and outer plane (material success & financial freedom).
The importance of building a foundation of embodied purpose and value in the current socio-economic culture of buying back dopamine from lack of genuine inner freedom, purpose, and fulfillment cannot be overstated.
Now more than ever, embodying prosperity through an intrinsic cultivation of natural dopamine generated through value congruency, aligned success in leadership, and bridging spiritual and material growth is essential for longterm fulfillment.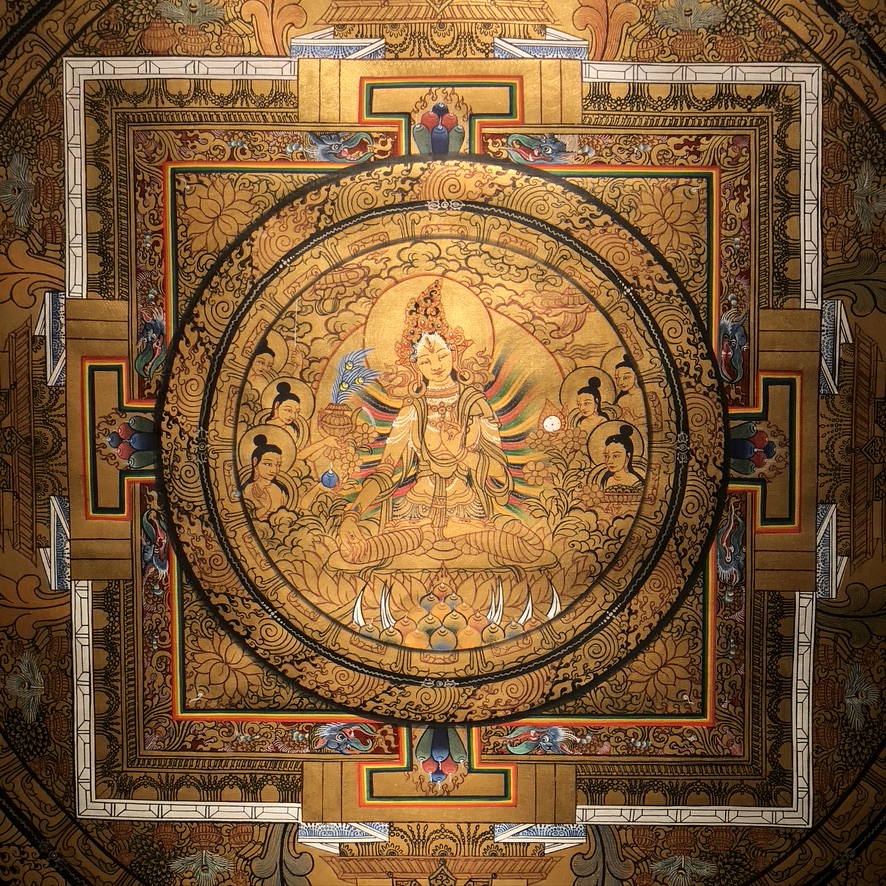 prosperity alchemy collective: the vision
The new earth's wealth will have new stewards.
In a new business paradigm, might our businesses become a platform for driving positive social and environmental change while also fostering growth, prosperity, and income that supports freedom on the inner planes and freedom to be with those people and places we love most?
Value will be exchanged. So what values are we upholding and exchanging?
Kinan's vision is a mystical culture/synarchy of awakened conscious leaders embodying mind-heart coherence (Freedom), embodied purpose (Meaning), and new earth wealth consciousness (inner and outer Abundance).
New business paradigm –> 
Business design = life design.
Business is a path to awakening.
Business is a spiritual dojo.
Business is a catalyst for expanding awareness, love, and creativity (life's "higher harmonic"). 
The central tenet: "prosperity = a healthy balance of abundance and simplicity" (Richard Rudd, Gene Keys).