I help entrepreneurs, empathic leaders, and creators get unstuck, align with higher purpose, and design life fulfillment through energy healing, behavioral transformation, soul coaching, and spiritual alignment. I am committed to a purpose of facilitating greater empowerment, embodiment, love and freedom through intimacy with self, others, and the cosmos. I support my clients…
Illuminate Truth
Honor Authentic Nature
Transform Blocks & Limited Patterns
Liberate Life Force Energy
Align with Higher Purpose
Integrate the Archetypal Mind & Soul Matrix
Connect to Personal Sacred Architecture
Live with Greater Intimacy & Love
Alchemize Anima/Animus
Balance Masculine & Feminine Energy
Heal Holographically
Cultivate Self-Mastery
Create a Life Path of Genuine Prosperity
Cultivate Greater Capacity for Leadership & Service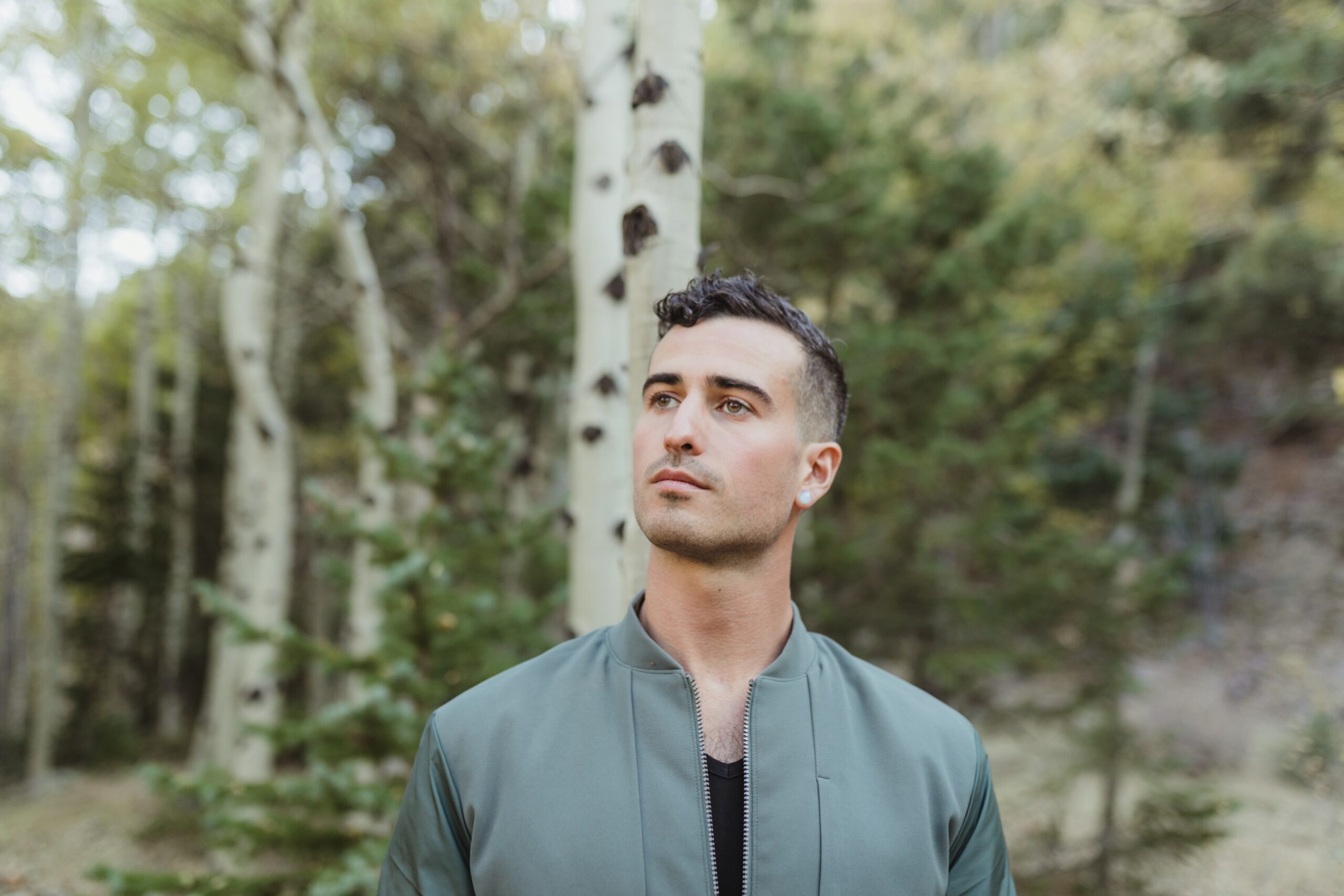 vision, Mission, & purpose
Kinan envisions empowered communities worldwide connecting through the inspiration of an open-heart lit on fire with passionate purpose, deep intimacy, and true prosperity co-creating and collaborating through the beauty of integrity, agency, and freedom.
As a channel for planetary and celestial transmissions, Kinan's mission is to facilitate others to expand into a greater context for our incarnate experience on the planet–one of transpersonal awareness and integration of spirit-level awareness–where true stability can be found as our higher self guides life beyond ego-driven patterns. As we are reminded as limitless beings of divine love, we tap into our timeless, spaceless, eternal, infinite nature as well as spiritual destiny beyond our temporal lives.

Kinan aims to inspire others to lead a liberated path of purpose, self-mastery, flow, synchronicity, and abundance with ease and grace. His vision is that people awaken to "success" as something we are, not something we attain, just as true purpose is something we are here to become. In this way, we may be liberated into the joyful, expansive quality of spirit that pervades life in each moment along our journey.
As a community leader, coach, and facilitator, Kinan's purpose is to be an inspired light for transforming judgment, control, and resistance to that which we already are and are already capable of: living an extraordinarily abundant, dynamic, and liberated life beyond suffering.
Our perceived fear, pain, and greatest longings all serve to remind us of our deepest desires, purpose, and destiny. As we allow the deepest longings of our hearts to take precedence, we are reminded that beauty, creativity and synchronicity reflect a hidden divine order that is awaiting our attention.

…helping people face their fears so they may realize, honor, and live more intimately with their core soul desires…seeing people remove blocks and get unstuck…helping others more deeply to their bodies and subtle bodies…connecting people with their true selves and body awareness so they can flow with their true nature unencumbered by comparison and conditioning…facilitating an alignment with one's higher purpose, a blossoming of love, and flourishing of prosperity.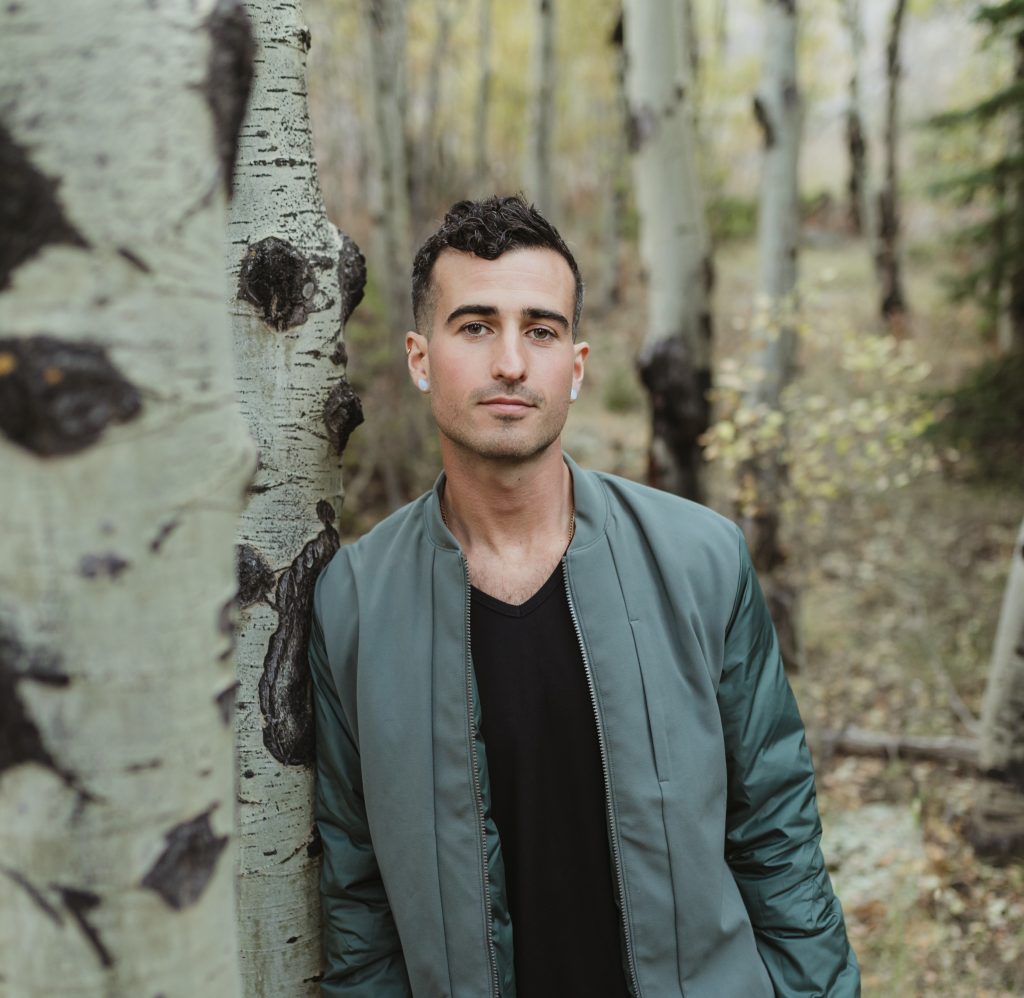 most likely you are interested in Embodied alchemy because you...
1. are a prosperity pioneer
You know that the new models of prosperity are still forming as the Earth changes, and you want to be at the forefront of pioneering this frontier. You desire genuine resilience. You like to push the boundaries and expand your Self-consciousness. You see life as an adventure, are curious, and are willing to share vulnerably to deepen self-awareness, your capacity for intimacy and a strong sense of purpose, the cornerstones of prosperity.
2. desire deep fulfillment
You are someone who wants to intimately know yourself so your higher purpose spills into all areas of life. You may be comfortable with your life but know that connection and fulfillment on an even deeper level means sharpening your own sword, whether that is your body, mind, love within family, relationship skills, vocational and financial goals, or spiritual life. You are exploring what living with embodied radiance and true prosperity really means.
You align with your authentic values and lead an on-purpose life so you can thrive magnetically from your capacity for greater creativity, love, and abundance (from inside-out). You are willing to accept, embrace, and transmute shadow patterns, limitations, and blocks because you know that more regular ecstatic joy is the reward for your inner alchemy.
4. are embodying spiritual abundance
You have a fire inside of you for being on a spiritual path and infusing your light into the world of your family, profession, and world at large. You see the importance of the energy behind anything and acknowledge the quantum field connecting and unifying everything. You want to master manifestation. You show up for yourself and are willing to take greater self-responsibility of loving yourself deeply and holding boundaries that allow you to call in your dream life and manifest with greater magnetic power. 
5. are bridging sovereignty with purpose
You know that the price of not choosing your sovereignty and honoring your soul desires is your vitality, sanity, and evolutionary fulfillment. You are willing to pursue a purposeful vocation because you want to feel alive with love in your heart that makes waking up a thrill.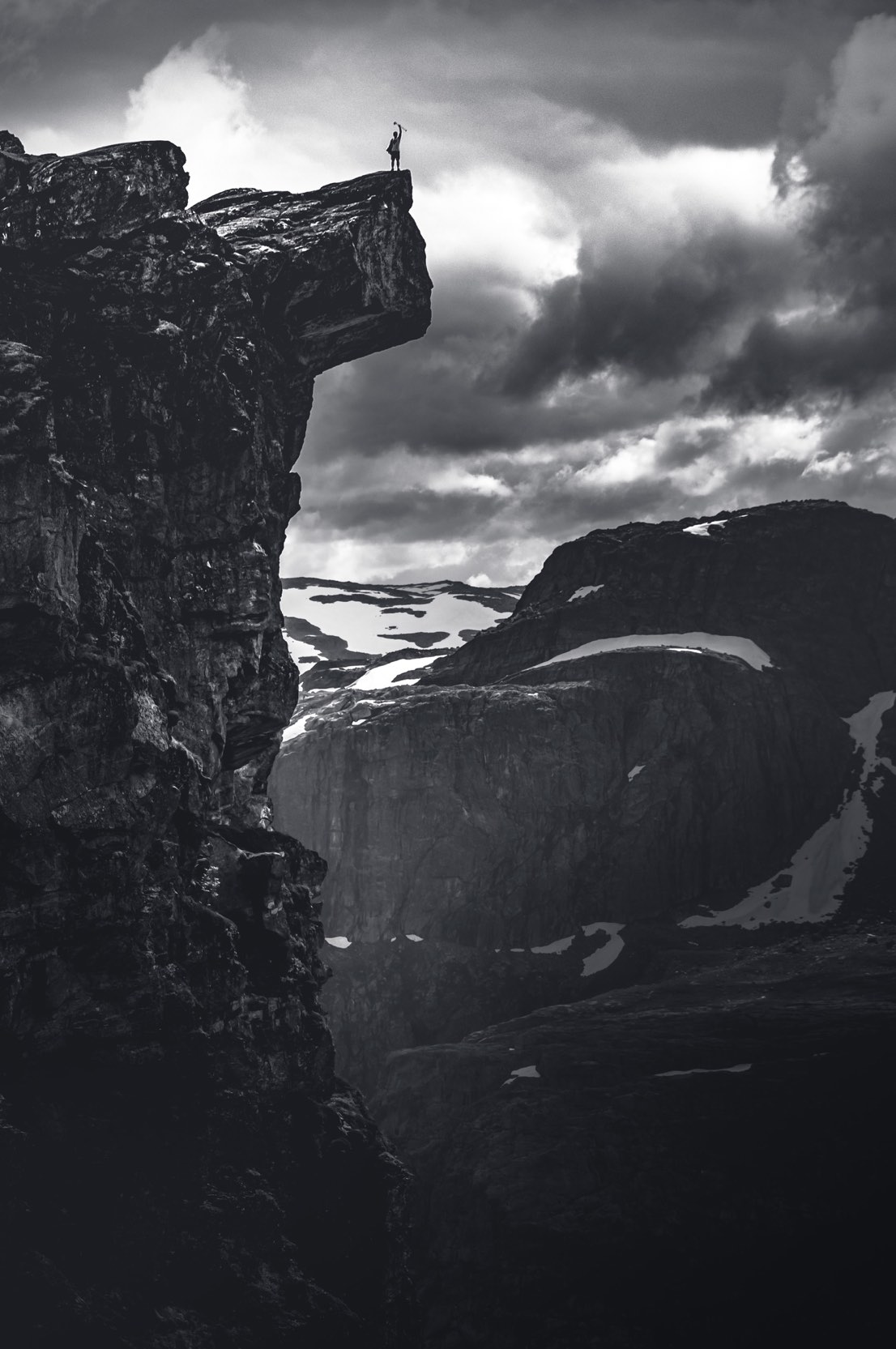 6. developing greater intuitive awareness
You are aware of the body's intelligence and continuously explore the messages of your soul through the body's feedback. You're curious to develop greater emotional intelligence and resilience because you recognize that emotions connect you to your higher self through intuition. You may be highly sensitive but you recognize this as a strength and courageously continue to show up with an open heart despite the way the world responds to your energy.
5. honor your design / energy type
You're ready to live your design and honor how your energy expresses uniquely in the world so you can make choices in the highest alignment with your evolutionary fulfillment. You are willing to let go of conditioning and old societal models of how life "should" look like. You want to know and embody the real YOU. You want to amplify your innate gifts and traits so you can be who you truly came here to be.
7. building valuable relationships
You want real intimacy, connection, and devotion in your primary partnership. You know that working on yourself is loving yourself into worthiness to receive what you truly want. You want to call in your divine compliment. You know that the intimacy you crave with your beloved means cultivating the greatest self-love you've ever known. And you see that relationships (with all people) are a path to self realization in that they call us in and up to evolve and transform our shadows. You see another as a reflection of you. 
You are willing to lean into fear to uncover true desires and expand beyond limitations. You recognize that these limitations are mostly subconscious and require a greater development of self-awareness to uncover, transform, and reprogram. You embrace shadows and weaknesses in order to become a more powerful creator. You embrace the sacred mirror of reality as a guide for self-realization and see the power of a sacred reflection through another.
As you stretch humbly into wider awareness, greater intuition, and the quantum evolutionary playing ground, you embrace the callings of your higher self, higher purpose, and evolutionary fulfillment. You want to shine as big as you can in the world. You are calling in your greatest authentic expression, aligned tribe, and prosperity through inner alignment, self-love, and higher purpose. You won't settle for less. 
10. Are embodying creative bliss
You are a freedom seeker, and you recognize that freedom comes with living more intimately with life itself, internally and externally. You love philosophies and bio-hacks that lead you into flow states, and you creatively seek freedom through deeper embodiment. Each day you are becoming a clearer conduit for more creative energy and genius.
I live for freedom, creativity, beauty, and dynamic, enriching relationships. I support others to unify body, soul, and spirit, where the true inherent nature of a person is more easily expressed through creativity, loving relationships, and well-being.

Through my services, my intention is to guide others to align with their divine architecture, higher self, and path of evolutionary fulfillment. Through personal intimacy with the body, soul matrix, and integrating the unconscious, I support people to clear energetic blockages, transform shadow patterns, and awaken full genetic expression so that life force energy flows–restoring health, vitality, natural bliss, and clarity of soul intentions/desires.
I serve my clients to live their most inspired and creative lives through alchemical processes of the soul. Feeling blessed to lead a rich inner and outer life, I am inspired to serve others by guiding them to connect to their genius, greater love, inner-wisdom, inner-resources, and creative potential so that greater certainty, trust, joy, & abundance is commonplace.
I live an amazing life. I get to serve others by creating a space for the deep work needed to live a life full of passionate purpose, deep intimacy, and genuine prosperity. I am deeply honored and humbled to coach people into their true freedom, vitality, and aliveness of being. I live for seeing the small and subtle shifts within others that expand them into greater abundance and change their life trajectory from limitations to on-purpose power.
But it wasn't always this way. I have had my number of health problems, deep family and relationship complexities, confusion, career frustration, and have deeply felt lost without purpose. I've been on my death bed three times and deeply faced some of my greatest fears there. I've seen a handful of devotional partnerships end, and have been in the middle of relationship and financial tension most of my early life growing up.
When people ask me how long I've been coaching, I say since I was 5 years old. Pretty much since I can remember, I have been listening deeply to the difficulties my parents and of those in a generally wealthy part of the country, near Washington D.C., despite their societal success in what was the "American Dream". I didn't know I was developing the deep listening skills and empathy needed to coach people into their power and freedom. I know see more clearly into the path of the initiate: life presents us with the precise conditions for our unique evolutionary development.
I'm a polymath at heart, having interest in studying a wide range of subjects, feeling renewed at the advent of exploring systems of knowledge. Ultimately, there are a few common threads: the relational field and human potential, soul-psychology, and higher consciousness. Yet, there is a simple common thread in the way I show up with my clients: with presence, clarity, and surrender to the intelligence of my client's bio-energy field.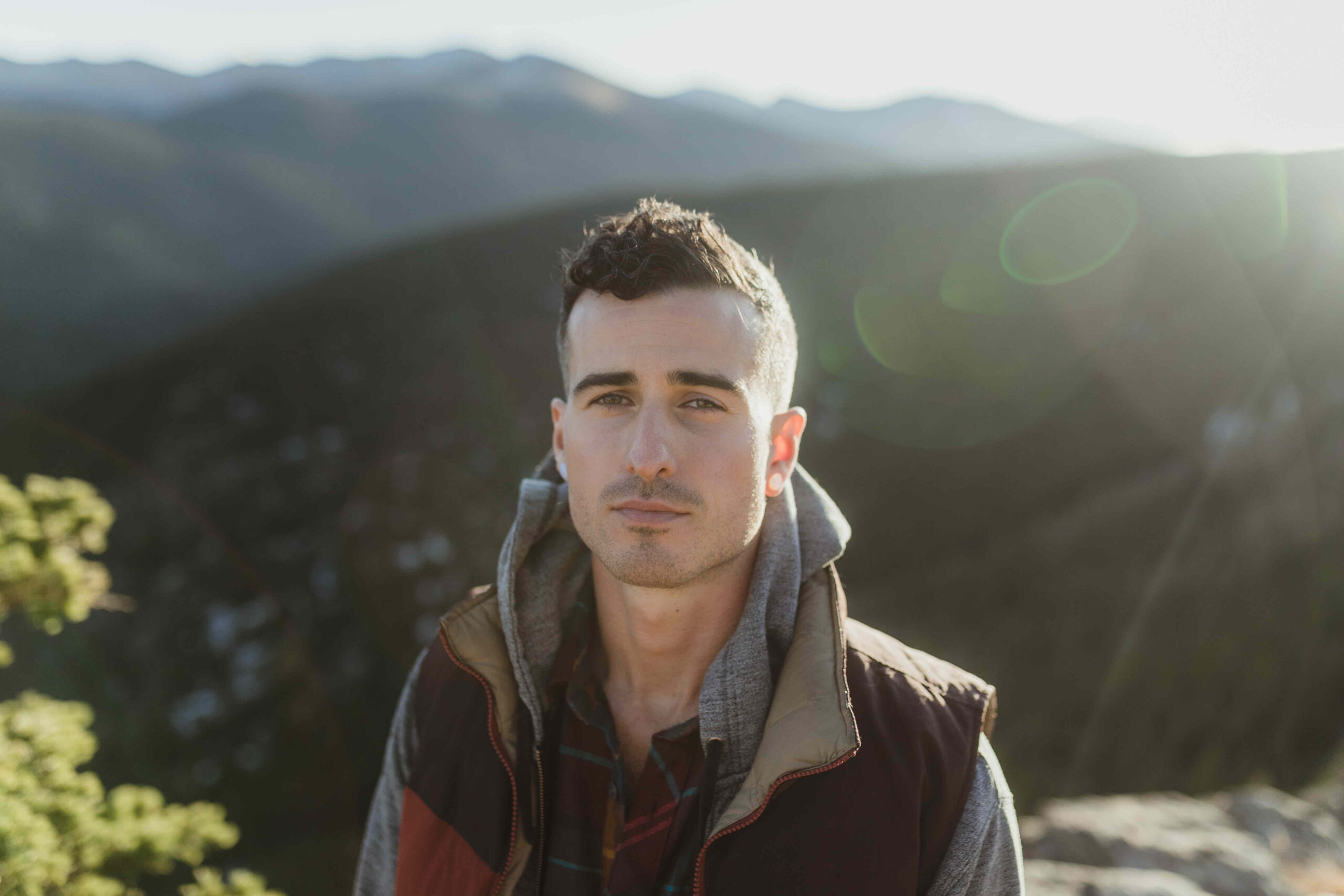 10 years in holistic wellness & subtle energy art-sciences
For all my education and training, my greatest gift is returning to a beginner's mind. This is where I support my clients the most: in the unknown. The unknowable place is a mystery of mysteries, infinitely unpredictable but eternally abundant. This is a space in which knowing arises and is something I continue to cultivate out of years of surrendering, over and over again, to the natural, open space of our eternal, immutable, ineffable intelligence: the akashic field.
Just as I've been frustrated with my own untapped energy, I offer clients a way to liberate their core life force energy for greater life balance, creative flow, and vitality: This is the "free energy" available to us in our alignment to an un-compromised life of integrity, freedom, and love.
In the search for greater meaning and fulfillment beyond cultural and societal conditioning, I seek to uncover the truth and clarity beneath our mishandled human condition. When no one has the answers or everyone has the answers, the only answer that can be truly found is within one's self and through meaningful relationships. In the process of de-conditioning and unblocking life force energy, the truth of our heart's greatest desires can be revealed which is rocket fuel for manifesting the life of our dreams.
Having graduating from Virginia Tech, magna cum laude, with a double major in Communication and Humanities, Science, & the Environment (HSE), my university studies cumulated with a final thesis on principles of Ecopsychology, which essentially aims to awaken the inherent sense of environmental reciprocity that lies within the ecological unconscious–the core of the mind. Ecopsychology highlights the synergistic interplay between planetary and personal well-being. 
Since my time focusing on university studies in human behavior, psychology, evolutionary biology, and science and technology in society, I began exploring holistic health, medicine, and philosophy, looking for a bridge from eastern and western thought. 
Along with intensive meditation while living in Thailand, I spent 1,000+ hours of yogic practice, receiving direct transmission of the Ashtanga yoga system from master BNS Iyengar in Mysore, India. My embodiment practices continue today through ongoing yogic practice, meditation, breathwork, qi gong, martial arts, surfing, and tantric practice. 
I later earned my license in massage therapy from Denver Integrative Massage School. There, I began a deeper investigation of the mind-body connection through Chinese Meridian Theory and Herbal Medicine where I completed a 1100-hour program including western techniques (Swedish, Deep Tissue, Myofascial, Trigger Point, and Prenatal) and eastern techniques (Thai Yoga Massage, Acupressure, Chinese meridians, and Thai Prenatal), and Herbal medicine. 
My extended bodywork training includes Shiatsu, Reiki, Lymphatic Drainage, Advanced Injury Myotherapy, Craniosacral Therapy, Access Bars, & Remote Healing. I've been practicing professionally as a bodyworker since 2014, and currently integrate Medical Astrology within my sessions, utilizing a soul integration methodology that was transmitted by my higher self over my curiosity, surrender, and alignment. This supports me to help clients tap into the deep soul wisdom of the body and energetic field.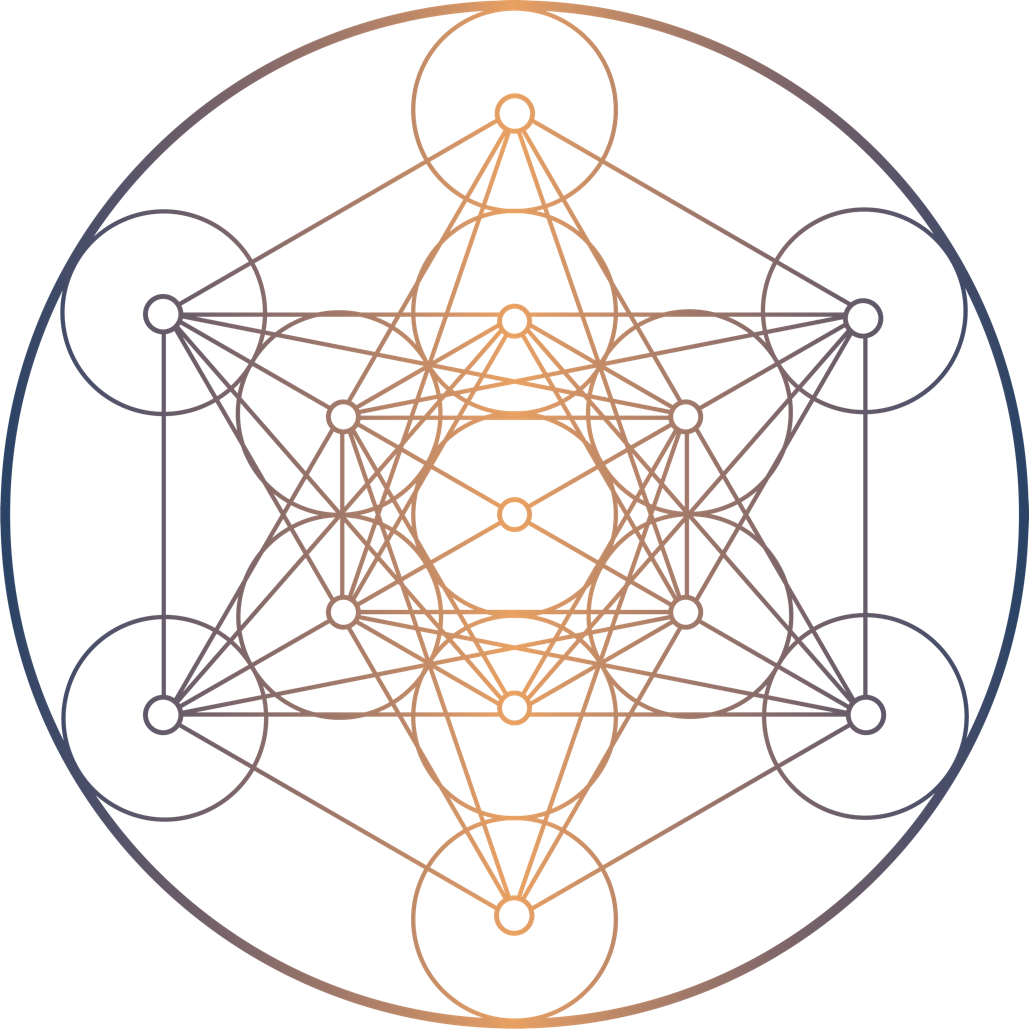 Ultimately interested in an integral worldview of the mind-body connection and the nature of knowledge, reality and existence, I extended my knowledge and skillsets to better grasp human behavior and spirituality through training as a Demartini Method Facilitator by leading pioneer in human development, Dr. John Demartini.
Incorporating the Demartini Method into my coaching practice has allowed me to guide clients to break free from limiting perceptions, beliefs, and paradigms while connecting to values, purpose, and finger-print specific genius.
I continue to pursue studying human potential sciences and new paradigms in spiritual psychology through the work of world-renown Life Coach Rich Litvin, Neuroscientist Dr. Joe Dispenza, and an Amazonian Psychocartographer, among others.
Additionally, I have experience with psychedelic mediation and therapy with group ceremony settings since 2018, along with intuitively guided personal journeys since 20011, now extending private facilitation of intentional ceremonies and rites of passage through the transformation of shadow components and psycho-somatic processes of embodiment.
From my short two-year journey as a Software Engineer, I gained critical, abstract thinking skills for writing computer programs that cross-over into reprogramming the mind-body. Interestingly, although I my time writing code is mostly over, my time spent with building software ties into my work with re-patterning and reprogramming limiting unconscious perceptions, beliefs and narratives that prevent people from connecting to deeper life fulfillment and meaning. Through conscious engineering, we can consciously choose the patterns we are operating with, leverage neuroplasticity, and transform our lives.
Most recently, I have trained with Ethan Henson, a Masculine/Feminine & Polarity Dynamics Coach teaching spiritual awakening through intimate relationships, Founder of Holographic Flow (background in Advanced Psychic Development) as well as Anna-Lisa Adelberg, Founder & Lead Facilitator of the Luminous Awareness Institute, which teaches the stages, principles and practices of Awakening and walking the path of awakening luminous awareness.
He is currently working closely with Elena Radford, an Incan Shaman at the Inca Way, exploring the Pre-Incan & Incan Technology of Love and training to deepen a capacity to channel the higher self and clear ancestral DNA contaminations.
Right now, I am completing an MBA to deepen my supportive capacity for entrepreneurs clarifying an entrepreneurial venture connected to purpose and a new paradigm for Earth through Sol Design Consultations, Coaching, and a Creative Agency supporting entrepreneurs to clarify Core Purpose, Unique Soul's Voice, Soul-Aligned Offerings, and Business Model Strategies . I am deeply inspired by the potential business has to radically transform our social spheres and economy of perpetual expansionism into a more sustainable future where humanity becomes more generative for the Earth's natural resources and vibrant ecologies.
Current continuing education and training includes Holistic Coaching, Neo-shamanism for healing the human hologram, Polyvagal and Attachment Theory, and Human Design, and the path of contemplation through the Gene Keys. I'm constantly exploring relationship dynamics, polarity, intimacy and the mastery of love.
In my free time, I avidly bathe in music, chase the sun, and embrace movement of all kinds: yoga, dancing, running, surfing, paddle boarding, and martial arts. My favorite place is in the ocean, on a mountain, or immersed in the elements of nature and supporting tribe thrive. If you want to light up my eyes up, ask me about creatively collaborating in the field of embodying living wisdom.
Ready to really dream? I am honored to facilitate a soul alchemical process of clearing blockages, liberating life force energy, and calling even greater possibilities into manifestation.